Post by Theropod on Jan 7, 2014 15:05:32 GMT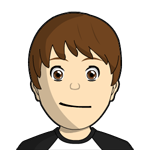 Strype woke up in her den. Slowly, though. She was desperately tired, she had slept for barely 3 hours last night. And then she remembered why... She shuddered. Immediately, she listened. No sounds at all, except for the drip, drip of water falling from tree leaves onto the damp ground. She looked around. Nevada was still there, still asleep on the right side of the cave where the wall was jagged. 'I will fix that up for him later' Strype thought. She didn't see the raptor family though. They had probably returned home, she figured. Strype poked her head through the thick bushes, and looked around outside.

It looked exactly the same, just with no snow. The 6 inch snow that had covered the ground had all been turned into water. There were puddles everywhere, and they were sloshing around violently in the wind. The sky had cleared up, and was back to a dull grey colour. The fog was back to normal, much better than yesterdays fog, and now she could see the jungle below. The jungle below... Strype stared at it in shock. There were large patches of the jungle, mainly in the centre of it, that had been burned away by fires. Around the edges, a lot of trees had fallen down, and the ground had seemingly been liquefied. All in all, it was very minor damage to such a huge jungle, but it looked very different from her home. She checked on Nevada; he was still asleep. "Let's do this then" She mumbled. She started to carefully tread down the mountain.

When she reached the bottom, she was relieved. The jungle entrance was no different. She was certain that the jungle would recover now, and was very happy about this. 'That's all I needed to see, really. What a waste of time!' She thought. She started to walk back up her hill, when she saw the top of it. The trees had been stripped off the top of the hill. The top of her hill looked like a wasteland. "Holy crap..." She whimpered. If she was only another kilometre up her hill, anything could have happened to her. She shook her head, and began the long journey back to her home.

Just a couple minutes into her journey, she noticed the ground getting very wet. This area was very flooded. "Wait a second..." Strype said to herself. "This was were the raptors lived...". Strype bolted to the raptors home. She found it caved in, with water flooding out the holes in the entrance. Strype was shocked for a long moment, but eventually she realised they were trapped inside. Suffocating. She knelt down, and stared into the ground. She was extremely upset; she had lost her only long term friends. But then she heard some light crying from behind her. She turned on the spot, to see the family of raptors cowering inside a hole in a tree. She immediately rushed over to them.

"Jesus, are you guys okay?" Strype asked.
"No, not really. Our home is gone." The father raptor answered.
"Please help us... Please" The mother begged.

Strype immediately instructed the raptors to find shelter in her home. And with that, they all headed back up the hill. Strype was going to build these raptors a new home, higher up the mountain. They would be safe there, and Strype didn't want anything to happen to her friends. She eventually made it to her home, and watched as one by one the raptors entered her home. She slowly peeked inside, to see the raptors starting to find a nice place to rest. Nevada was still fast asleep. Strype took her head out of her home, and started to follow her stone path. She was not letting a storm ruin her routine.

She made it to the hot spring, and took a huge gulp of water. Nice, warm water, after a long, cold, wet night. It was heaven. Strype was about to head off, but she realised she didn't have any real plans for the day. "Oh, what the hell!" She yelled. She slowly entered the hot spring, and lay down in the nice hot water. She was neck deep in happiness. "Mmmmm" She moaned. This was so relaxing. She started to day dream, and forgot about last nights traumatic events. But a noise from a distance made her snap out of it. Strype realised that Nevada had woken up, and he was coming over.
Nevada gets closer, and says that he needs to go to where he came from. However, Strype s afraid that it's still dangerous on lower terrain, and everywhere else seems to be flooded. She tells him to stay, so he does so. Nevada is starting to feel hungry now, he hasn't eaten anything in days. He sees a dead Tenontosaurus that got crushed by a huge tree trunk, which fell on its back and killed it instantly. The massive tree trunk had crushed its ribs completely. Nevada gets closer to it and takes a chunk off the dead animal, tearing the dead Tenontosaurus' trapezius apart. The tree trunk's weight was causing a lot of blood to head to one part of the dinosaur's body, and when Nevada ate a chunk off it, a lot of blood sprayed on his jaws. Nevada's nasals, maxilla, premaxilla were covered in blood and so was anything between his premaxilla and his parietal. All of those skull fragments that form Nevada's skull were covered in skin, which by itself, was covered in blood.
After eating his fill, he headed to a small, temporary creek that was formed by the storm and drinked from it, cleaning most of his blood-covered head. The water was nearly freezing, and he felt a few small ice fragments on his tongue melting in a matter of seconds due to his body temperature. His feathers were covered in very small ice particles all around his body, making his feathers look very "fluffy". The feathers at the top of Nevada's vertebrae, used for body language, reveal that he is very satisfied. After taking a drink, he comes closer to Strype and looks at the large hot spring, as a slight steam goes up due to the high water temperature. Nevada places his feet inside the water, it feels really good; The hot water breaks the feelings brought by the storm into tiny little shards. The fear caused by the storm was shattered by the satisfying hot spring. It was about 8 in the morning, and Nevada feels very relaxed. He feels his powerful gastrocnemius, tibialis anticus, quadriceps, femoral biceps, latissimus dorsi, serratus, abdominals, teres, spinalis capitis and basically every other muscle of his body getting the tension broken. He is now, in fact, very glad to feel relaxed again.