Post by Lmpkio on Dec 8, 2013 21:44:38 GMT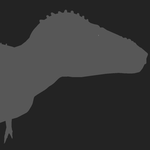 As there battle rages above Kronos rests below.A lava flow has taken him underneath part of Japan and he can feel the massive vibrations above him or he can at least sense them.He senses something else though...something terrifying and more destructive than anything on Earth in fact stronger than most things in space...He knows what it is.It is an ancient enemy...An enemy thought to have been eradicated during the Perodesian Event.An event that wiped out all creatures in a radius of over 100 galaxies.The remaining races drifted in rock and debris from their planets but this was no exception.This creature had come from the epicenter on the planet of Perodesia a planet occupied by million of creatures over 10 miles in length after they had grown to there full size...
In fact the creatures were so large and devastatingly powerful they had nothing to worry about and they could live to be a billion years old.Kronos didn't know what happened at the time because the explosion had not yet reached his galaxy but when it did it caused mass destruction on an unbelievable scale.Planets were simply desecrated there cores spilling out into space and the ground ripping up vertically and horizontally.It tore planets in half.Kronos would of arrived shortly after the other creature but the asteroid he clung onto got stuck in multiple orbits.He crashed millions of years after the others thinking he was safe...but this was not true...the creature had made it here...the creature was living here...and the creature was now awake...and kronos's tensed up so tightly he felt fear for the first time in his life...Colossus was very alive and very real and now the desolation of Colossus was about to begin...and no one, not even kronos, one of the largest if not the largest creature on the planet was safe
Do not reveal him yet. Let me and SpinoM finish our fight first. But I promise that Colossus will come. It just has to wait a little longer.