Post by Theropod on Jul 16, 2016 21:20:59 GMT
A revamp of the tutorials section has recently been suggested and it has come to my attention how such an update would be important for the overall structure of the forum. I came up with some ideas for this, quoting below as I said on the staff section.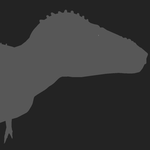 Pivot Tutorials - for stk making, animation and all related to Pivot
Media Edition Tutorials - sounding support, video edition and the like
Visual Art Tutorials - for all sorts of drawing, image edition and creation
Unrelated Tutorials - I do not know about this, I haven't thought of any examples so I don't know how relevant this is, but for tutorials that do not related to the community's main aim
Each of these sections would have a resources sub-section and/or thread. I believe a sub-section would help more, but I'd like to see more thoughts on this. For example: Media Edition Tutorials would have a space reserved for resources like sound effects. Fonts for video edition would work and overlay effects used by some members would probably get some spotlight too. Visual Art Tutorials would probably have an area for exchanging thoughts on better ways to draw, sculpt, edit or create images, or even take pictures.
I have also not just tutorials, but courses. While tutorials are free to be interpreted in the reader's way, we could also a place for courses. Courses would be, simply put, a way for people to sign up when they want and learn from the user teaching the subject at hand. As soon as the teaching user deems the learners as having learned it all properly, they're, in some way, "graduated". So the difference: a tutorial can be read and interpreted in any way. A course, meanwhile, focuses on teaching someone until they learn and are certified to have that specialty.
I have decided to post this for all users to see to know what your opinions are. Feel free to provide any feedback!